Most people consider going to the gym as the only way to exercise. There are numerous other ways in which you can exercise. Increasing your daily physical activities can be a simple and effective form of exercise. This may include jogging in the morning, walking or cycling to work or even taking stairs instead of the elevator. Exercising will not only improve your body shape, but it will also improve your overall well-being. Exercising will help in freshening your brain hence keeping you lively and happy. Below are some of the benefits of regular exercising.
It Promotes Weight Loss

Research shows that weight gain and obesity are associated with people who don't exercise. Unlike being under diet which involves a low intake of calories thus delays the rate of weight gain, exercising increases your metabolic rate hence boosting your rate of burning more calories. This in return facilitates weight loss. Regular exercising also boosts the rate of loss of body fats and muscle mass which generally lead to weight loss.
Increases Your Resistance Against Diseases
Research shows that people who exercise regularly have a lower risk of getting serious health issues such as heart diseases, stroke, diabetes, and cancer. By exercising regularly you improve some of your body's metabolic activities such as secretion of hormones. This, in turn, boosts your insulin sensitivity hence lowering your insulin levels hence the chances of having diabetes. Exercising also helps in lowering blood pressure, preventing osteoporosis by helping in bone building and control of arthritis. As stated earlier exercising boost loss of body fats. By so doing it helps you to reduce the chances of getting obesity.
It Improves Your Moods
Research shows that exercising is the best ways to relieve yourself from depression, anxiety, and stress hence boosting your moods. Exercising is an activity that triggers the brain to secrete different hormones. These hormones include serotonin and endorphins. Serotonin helps in relieving depression while endorphins help in relieving emotional pain and promotes positive thinking. Exercising also improves your physical appearance, and by so doing it boosts your self-esteem. This makes you feel good and confident in general thus boosting your moods.
Promotes Better Sleep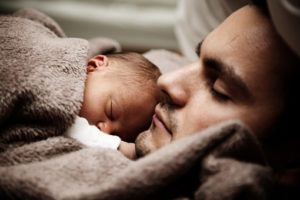 Despite exercising being strenuous, it helps both your muscles and brain to relax. This means after exercising your mind is free from stress or any negative thoughts which allows you to sleep better. Also, you lose a lot of energy and increase your body temperature. This two condition boosts your sleeping abilities.
Exercising Improves Your Sex Life
Exercising helps you to build strong muscles and bones thus boosting your strength. Also, it helps in improving your circulatory system. Therefore oxygen and different minerals are delivered into different parts of your body more rapidly. This means that your body has enough energy hence boosting your sexual performance. Apart from increasing your blood circulation, physical appearance and boosting your energy level, exercising also improves your flexibility hence sparkling your sex life. Research also shows that men who exercise regularly rarely suffer from erectile dysfunction.